Key questions
What are short-term effects of introducing different types of mobility budgets?

 

What is the level of acceptance for introducing mobility budgets as a tool for reducing emissions?

 
Expected results
This Living Lab investigates how Individual Mobility Budgets can contribute to reaching ambitious local and national climate and transport goals by analysing the level of acceptance for different mobility budget schemes.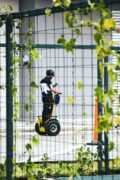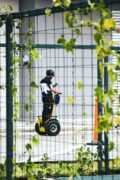 The Sarpsborg Living Lab investigates how municipal employees adjust their mobility decisions when constrained by a Mobility Budget and assesses it's impact on different societal groups. It also explores whether Mobility Budgets can increase environmental awareness and responsibility.
The Sarpsborg Living Lab serves as a real-world testing ground for Individual Mobility Budgets, delving into several critical questions. Can a Mobility Budget effectively reduce emissions? What is the differential impact on diverse groups of individuals? Can such a budget foster greater environmental awareness, and what factors influence its acceptance?
Situated in the southern region of Norway, just an hour away from the country's capital Oslo, Sarpsborg is home to 60,000 residents and employs 6,000 municipal workers. Sarpsborg municipality was chosen for its ambitious commitment to sustainability, its emission reduction goals and its ongoing development of a municipal carbon budget. This MyFairShare Living Lab works in close cooperation with Sarpsborg municipality, which allows for an analysis of a diverse range of commuting patterns, ranging from short-distance commutes within the municipality to longer commutes from neighbouring areas.

Location of Sarpsborg in the greater Oslo region. (Image: OpenStreetMap)
The approach in this Living Lab is centred around an experimental survey design: Travel behaviour and acceptance levels are measured through extensive surveys among municipal employees. Carbon emissions are calculated based on self-reported travel patterns related to participant's commute and work trips. During the experiment, employees are provided with insights into their carbon emissions and their alignment with the municipality's 2030 climate goals.
To compare different mobility budgets and to understand the resulting reactions, employees are divided into three groups, each exposed to varying budget conditions. Some groups receive added benefits or higher quotas based on specific circumstances, such as having small children or maintaining emissions below a certain level.

The daily Carbon Allowance for the experiment in the Sarpsborg Living Lab accounts for about 2,7 kg CO2 per person per day. (Image: TOI)
The outcomes of this Living Lab offer valuable insights into the practical implications of Individual Mobility Budgets. By examining various budget models in a real-world context, the Living Lab aims to optimize acceptance and identify segments of society most supportive of this initiative. The knowledge gained in this Living Lab will potentially pave the way introducing Individual Mobility Budgets in order to reach climate goals.
Related Basics
Next Living Labs